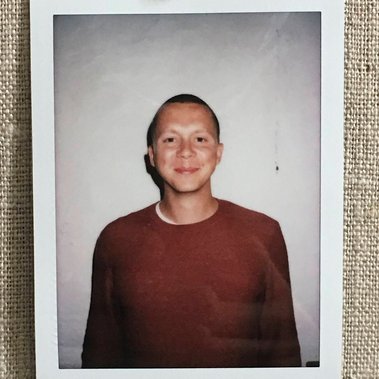 About
Mathias Løvgreen (b. 1991) is a visual artist based in Copenhagen, Denmark, whose work is centred on subjects around politics, population tendencies and obscure elements in everyday life.
Through his studies at The Royal Academy of Arts, The Hague, Fatamorgana The Danish School of Art Photography and The Danish School of Media and Journalism he has specialized in projects of political and humanitarian concern. These projects are told through an interpretive eye where he uses his curiosity in psychology, science, and art history to discover and develop work.
Mathias Løvgreen has received numerous awards in renowned photography competitions such as the Danish Picture of the Year, College Photographer of the Year, International Photography Awards and Family of Man with his works concerning censorship in Saudi Arabia and the ongoing immigrations crisis in Europe. He is currently mentored by curator and artist Erik Kessels (NL) and is continuously supported by Danish arts foundations.
Exhibitons and Performances
"TREKANT"
2021, Solo performance, World Pride, Copenhagen, Denmark, August 20 - 28
"How To Boil A Frog"
2021, art+château, Bern, Switzerland, July 7 – September 5
"KOMA RETREAT"
2019, Copenhagen Photo Festival, June 6 – 16
"How To Boil A Frog"
2019, Riga Photo Festival, Latvia, May 22 – 29
"How To Boil A Frog"
2019, Head On Photo Festival, Sydney, Australia, May 3 – 19

"Pommes Frites Sauce"
2019 Bibliotek Nordica @ Codex VII, Berkeley, USA, Feb. 3 – 6

"How To Boil A Frog"
2018, Noite Solar Projections, Fortaleza, Brazil, Dec. 5 – 9

"KOMA RETREAT"
2018, Culture Night Copenhagen, Trinitatis Kirke, Denmark, Nov. 12

"KOMA RETREAT"
2018, The Third Photo Biennale, Beijing, China, Sep. 28 – Nov. 28

"Saudi Girls"
2017, Part of the Danish Picture of the Year, Denmark

"How To Boil A Frog"
2017, Part of Fabulous Failures, The Hague, Netherlands
Awards
2017 - Nominated, Open Category – Danish Picture of the Year
2016 - Silver, General News – International Photography Awards

2016 - Honorable Mention – Family Of Man
2016 - Award of Excellence, Feature – College Photographer of The Year
2015 - Award of Excellence, Interpretive Eye – College Photographer of The Year
2011 - Silver, Audience – Gaffa Photo Awards
Selected Clients
Euroman
DIGNITY - Danish Institute Against Torture
Scenario Magazine
Information
Berlingske
Concerto Copenhagen